Soluble salt tiles manufacturer amd exporter in india
Experience Quality With Bluecera, Top Soluble Salt Tile Manufacturer and Exporter in India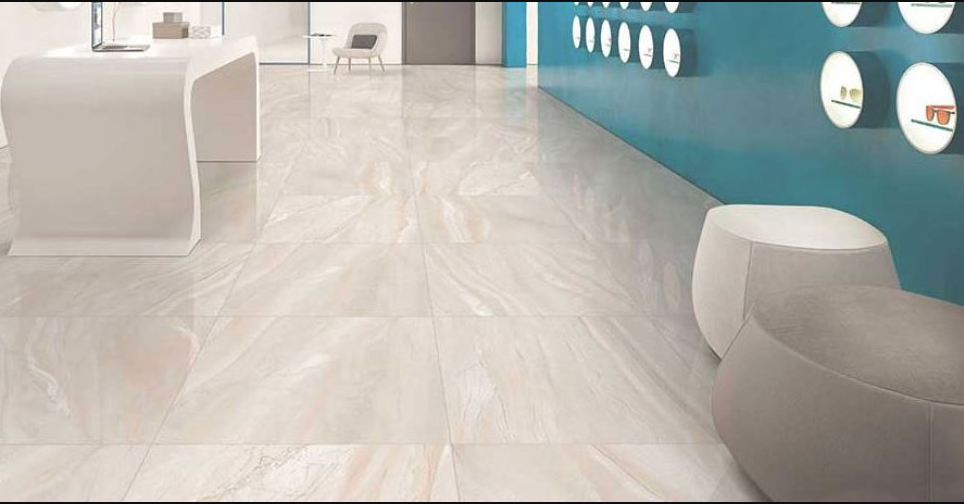 Quality soluble salt tiles are flooring used to cover areas with smooth, hard surfaces. They are popular because they can be stained and sanded to look different colours, making them ideal for kitchens, corridors, or bathrooms. They are also perfect for use as a countertop. While there are many quality soluble salt tiles available from Soluble Salt Tile Manufacturers and Exporter in India, it is important to choose the one that is specifically made for your needs.
Bluecera is a salt tile manufacturer and exporter. We are specialized in the manufacturing and exporting of salt tiles and we are the Tile Manufacturer and Exporter in India. We provide customers with high-quality, durable salt tiles that are easy to clean. We also offer a variety of products, including salt tiles, bathrooms, kitchens, and more.
Specifications of Quality Soluble Salt Tiles
Specifications of quality soluble salt tiles by Bluecera are based on scientific and mathematical analysis to ensure that the tiles meet specific needs. This ensures high accuracy and purity in the product, which is then used in popular bathrooms worldwide. As we are one of the best Soluble Salt Tile Manufacturer in India, we use advanced technology and machines to ensure the accurate production to produce quality soluble salt tiles. We also use a strict quality assurance process, ensuring that each tile is delivered meeting all specifications.
Benefits of Quality Soluble Salt Tiles
Salt has long been used in different cultures as a seasoning and hygiene measure. It is also an essential ingredient in many dishes. In recent years, salt tile usage has exploded due to its numerous benefits.
One of the primary benefits of salt tile manufactured by Bluecera, as Soluble Salt Tile Exporter in India, is that it is a very durable surface. Compared to other surfaces, salt tile can withstand high levels of wear and tear, making it ideal for use in places where regular cleaning is not possible or necessary. You can clean salt tile easily and quickly with just a few tablespoons of water and a cloth.
Another significant benefit of using our salt tiles is their ability to retard water absorption. This means they do not suffer from the same amount of staining and water damage often found on other surfaces.
Different Types of Quality Soluble Salt Tiles
At Bluecera, our Soluble Salt Tiles are available in various styles, colours, and sizes to meet the needs of any project. These tiles are manufactured by us using the highest quality materials and processes to ensure superior performance and durability.
From classic and traditional designs to modern and contemporary looks, there is a style to suit any decor. The most popular Soluble Salt Tiles by Soluble Salt Tile Manufacturer and Exporter in India are glazed, unglazed, multi-coloured, and textured. Our glazed tiles are highly durable and come in various colours and finishes. Unglazed tiles are slightly less durable but offer a unique look and feel.
Advantages of Quality Soluble Salt Tiles over other Tiles
There are many advantages to using quality soluble salt tiles manufactured by Tile Manufacturer in India over other tile types. One of the most important advantages is that soluble salt tiles are easier to clean. Wash them with soap and water instead of scrubbing them clean.
These tiles are more durable than other types of tiles. They can be cleaned more often and will last longer if used correctly. Soluble salt tiles have a much more pleasing appearance than other types of tile. They tend to be brighter and have a more modern look.
The durability of Quality Soluble Salt Tiles
Salt crystallization is a natural process that takes place when rocks or other minerals are exposed to air, water, and sunlight. This process creates salt solutions that have the consistency of ice cream. The salt solution becomes crystallized when light shines, and the salts combine into formals. When these crystals are cut into smaller pieces, they will usually look like salt tiles.
The quality of our salt tile can be determined by how well it maintains its shape during transport and handling by us, Soluble Salt Tile Manufacturer and Exporter in India. Salt tiles that are crushed and stored in a cool place will maintain their shape better than those packaged in warm weather locations. Salt tiles stored in a dark place will also maintain their shape better than those stored in a light place.
Maintenance Tips for Quality Soluble Salt Tiles

1. Keep the surface of your tiled floor manufactured by Tile Manufacturer in India free from dirt and dust by cleaning it regularly with a strongly-odorized solution of water, soap, and rubbing alcohol.
2. You should use cleaning solutions to maintain cleanliness; for instance, when an anniversary or holiday is coming up, use a cleaner that contains bleach.
3. Place the tile on its edge, so the water droplets fall evenly over the surface area; do not place the tile too close to any edges or corners so that water droplets will collect on top or below the tiles.
4. Do not put salt or other heavy objects on top of your quality soluble salt tiles floor; they will cause them to move and create turbulence that can reduce their effectiveness as barriers between stones and tiles.
In Summary

At Bluecera, we take great pride in providing our customers with the highest-quality tiles in the world. With a commitment to excellence, we ensure that our high-quality tiles are made with the best available materials and are manufactured by Soluble Salt Tile Manufacturers and Exporter in India to the highest standards. Our extensive experience in the industry makes us confident that we can provide a superior tile product that will stand the test of time. We will continue to strive to bring our customers the best quality products available, and we look forward to helping you make the perfect tile choice for your home or business.
Company Profile
At Bluecera, we are the best tile manufacturer and exporter in India. We take bulk orders, you can contact us through email at export@bluecerallp.com or by calling at +91 99747 40072. You can also visit our website https://bluecerallp.com/ to learn more about our services.